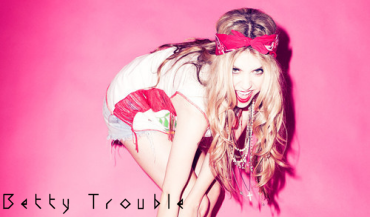 Get ready for Trouble: With her long dirty blonde locks, killer style, and nearly-polished electro-pop, it's doubtful that LA-based pop artist
Betty Trouble
isn't out to cause a ruckus with her addictive songs. The edgy dance-pop darling, whose latest collaborations include working with the likes of Diplo, Rusko, and Switch, is clearly destined for electro greatness.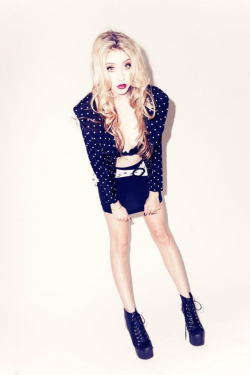 If Kylie Minogue, Robyn, and Natalia Kills had a sonic lovechild, she would be called Trouble. With a voice that ranges from airy and Kylie-esque to low and sensual, and with musical influences scattered all over the map - nu-disco, techno, house, r&b, dark-pop - Betty Trouble makes some of the most exciting and eclectic electro-pop.
If you're looking for trouble, listen to Betty's nu-disco electro banger "
Jesus Piece
," here:
Betty Trouble - Jesus Piece
Also, check out "
Dirty Secret
," a grimey, flirty r&b synth-pop jam with a highly infectious hook, below:
Betty Trouble - Dirty Secret
For more, visit Betty Trouble on Facebook
here
and stay tuned for more information on this emerging artist.