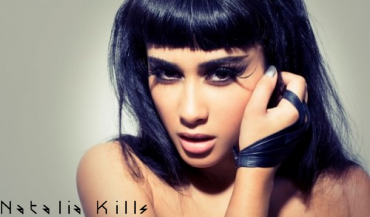 Dark-pop diva
Natalia Kills
recently teamed up with indie hip-hop duo
The Knux
on their killer electro-rock disco-funk track, and new single, "1974." The video finds Natalia and The Knux in a disco roller rink partying like it's, well, 1974, complete with disco ball, laser lights, and rollerskates. The clip itself has a modern party video feel with a retro edge compliments of the super addictive beat and guitar-driven track. Check it out below:
Visit Natalia online
here
, and The Knux online
here
.