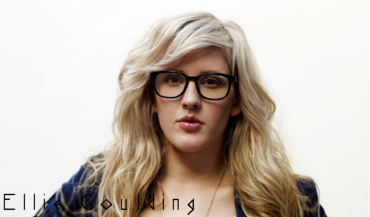 Fresh off the highly-anticipated release of her smash-hit debut album 'Lights' and right in the midst of her exciting new headlining tour here in the USA, folktronica pop pixie Ellie Goulding was kind enough to squeeze in some precious time for a little chat with us. Check out what she had to say below about her writing process, conquering the US, and what's to come from her musically on her follow up album!
Hi, Ellie! Thanks so much for taking out the time to answer a few questions! First, I'd love to ask, where did you absorb the inspiration, emotionally and thematically, from for your record 'Lights?' What themes, thoughts, and feelings drive this album?
I started making the record about three years ago, and I didn't intend the album to have a particular theme. I feel like the themes and emotion of the album arose from all the experiences of my life, without even trying. Every person has a unique childhood, has different kinds of heartbreak and happiness, and mine dictates what I write about... Missing my home in the country, absence of a father, being pretty poor, and falling in love from a very young age, but also having an amazing amount of fun in the middle of nowhere. I can be very logical and rational in my writing but sometimes I write the craziest things I wonder where they came from.
Your music, lyrics, and vocals balance brilliantly on such a delicate juxtaposition of organic folk music and shiny electronica. How did this unique merging of two such distinct sonic styles come about and why did you choose to present your music in such a distinctive way?
Again, it's really not something I did intentionally! I simply started my songs on guitar because that's all I could play, I met an electronic producer and realised that there was a whole other world of music I hadn't experienced yet. My excitement of this made me instantly want to translate my music over, and something told me it was what I was supposed to do all along, especially as I grew up around pop and dance.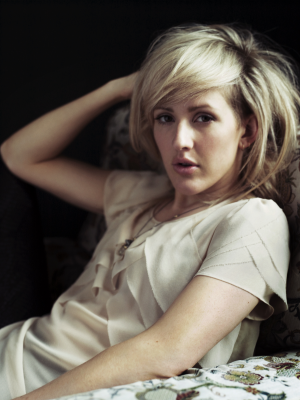 Also, your music has found such an interesting balance between the dance floor and the coffee shop - and by that I mean you seem to offer up radio/club friendly dance-pop along with smart, engaging, emotional lyrics and themes. This is definitely a win-win situation in my book! Is this something that just tends to happen organically when you create your music, or do you purposefully craft it to be encompassing of these two ends of the spectrum?
I think I could purposefully craft music if I wanted to just like I could write out a big mathematics formula; if someone told me to craft a song to suit different situations and places I could do it. But I tend to just do things without thinking - it is just a bonus that the spectrum happens to be so big in my music. Some people like more obscure remixes of my songs and some people like the pop ballads. Either way, there is nothing wrong with being in a broad spectrum - it doesn't mean that you are general and a "sellout," it just means that either you make uplifting or relatable music.
Read the rest of our interview after the jump, below!
How have you found the reception to your release of 'Lights' here in the USA has been? Do you find that American listening audiences have been more, less, or equally as embracing to you as compared to British listeners? Have you or your team had to change up your marketing/release strategy here to appeal to American listeners at all?
There is literally no way of telling yet: I havn't been out here long enough! So far the reaction has been incredible. I was completely overwhelmed and humbled that my tour sold out and my first couple of shows really proved that I have an amazing fan base out here.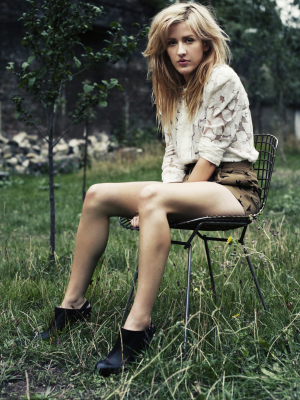 I heard from a few other interview and commentaries that after you finish your US tour, you're going to dive into working on your follow up album. I also read that it's decidedly going to have a darker edge to it. Have you begun really thinking about it yet? What can you tell us about what's next for you musically and lyrically?
I have started thinking about it, but I need to go away and educate and inform myself before I start a new album. I want to be wiser and more knowledgable than I am and grasp some other view-points and read some stories and fairy tales, just like I read novels and trashy magazines. Then I will feel more ready to start a new album. I feel like there are so many possibilities for the next album but like everything else so far, it will happen naturally. I think it will be darker just because I am listening to a lot heavier stuff now, which is a lot less electronic and more simplistic and epic.
As a singer, songwriter, and performer, what is your ultimate goal or dream for yourself, or where would you like to see yourself or your career down the road?
If I can tour for the rest of my life, with a band that I love, and always perform, I will be happy. Therefore I am keen to be successful in the States; it will permit me to do just that. Of course I want a long successful career in music - I'm in it now, and I won't give up easily!
Is there anything you would like to shout out to your fans before we wrap up?
Just that I am excited to meet as many of you as possible.
Thank you so much to Ellie, her management, and Lisa at U Music for setting up an amazing interview, as well as photographer Scott Trindle for the beautiful photos. Keep a look out for an exclusive Ellie Goulding signed CD giveaway to come at the end of the week! Please visit Ellie Goulding online here for more information on her album, as well as her current tour.