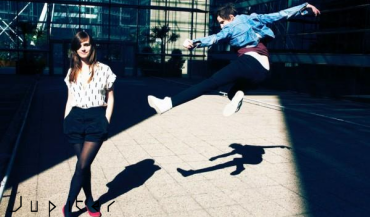 European electro disco duo
Jupiter
recently released a cute, dancey video for their latest synthy single, "
Sake
." Meshing groovy, retro funk with hip, modern dance, Jupiter is the rare kind of band that is cool without really trying too hard to be, well, cool. Case in point? Check out the fun, colorful, tongue-in-cheek video below for "Sake," featuring a super kawaii Japanese game-show style dance battle!
Like what you hear? The "Sake EP" is available now off Kitsune on iTunes, and it features some really eclectic remixes, so check it out!
Visit Jupiter on MySpace
here
.