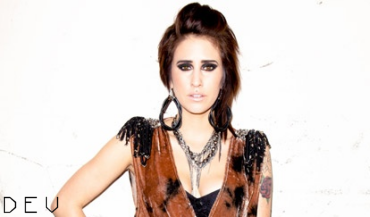 Sexy electro-hop pop artist
Dev
recently debuted the video for her single "
Take Her From You
" off her upcoming album '
The Night The Sun Came Up
.' (Well, okay, actually the clip appeared online last year, but I'm going to take this as the official release.)
The song is a little more rock in sound, with some heavy electric guitar riffs, a slower tempo, and a catchy whistling section. Similarly, the video is dark and edgy, and finds Dev dragging a squirming body bag around before getting ready to bury it in a shocking twist finale. (And yeah, I guess we all know what was in her trunk now, right?) Check out the twisted clip below:
Visit Dev online
here
and check her out on her upcoming tour this spring!