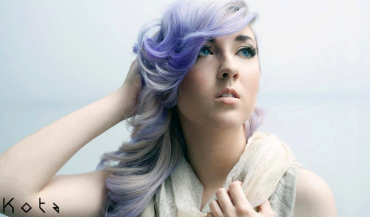 With her sweet doe eyes and pastel hair, California-based singer-songwriter
Kota
seems like a fairy princess straight out of a dreamland. Or perhaps a Disney princess gone pop star. And truth be told, that's exactly what her music sounds like. With a warm, soulful voice that sounds as if it's right out of an old world jazz club, there's a certain coziness and harmony to Kota's passionate vocals, one which allows her voice to melt over the lush soundscapes of her unique brand of electronic fairytale pop.
Kota's music is, for the most part, a sugar-sweet arrangement of melodic indie pop and sparkling synths, all at once earthy and celestial. While there is an unmistakably raw and heartfelt quality to her songs, a quality that only comes from being an independent artist, there is also a soft polish and lush production that hints towards a bright future in pop.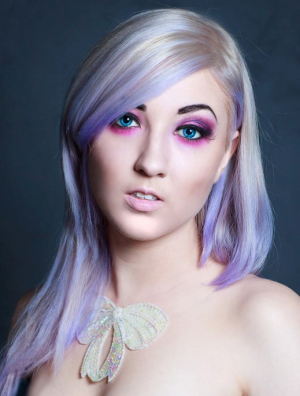 There's a gauzy, dreamlike quality to Kota, evident in the haunting, pleading vocals and wistful synth-pop of her song "Save Me," off of her independently released '
Inner Space
' EP. Similarly, "Grounded" is an uplifting, twinkling electro-pop track with soaring synths and space-age, spacious electronic melodies.
Despite her electronic pop leanings, the candy-haired songstress is also at home in the acoustic realm. Her piano-driven song "Sweet Lullaby" is an enchanting piece with warmth, starting off with a melodic piano line before drifting into an upbeat synth-pop chorus. "With You" is an acoustic guitar love song with passionate vocals and catchy harmonies, and a great aural illustration to the rawness and soul within Kota's voice.
Inner Space EP - Kota
While Kota is still relatively underground and is also involved in another band (Bad Wolf, also amazing!), there is a whimsical and unique quality to both her and her solo music. That being said, I doubt that this rising electro-pop pixie will continue to stay indie for long.
Visit Kota online
here
.