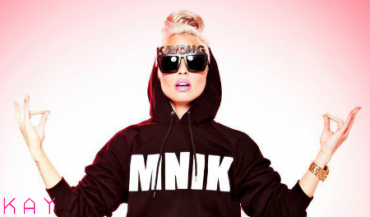 As an accordian kicks off
Kay's
latest single, the funky electro-hop swag-track "
Diddy Dum
," you know you're in for something fun. "Diddy Dum" finds Kay rapping and begging the question: "How many times have you heard this beat?"
The video itself is just as fun as the upbeat track, following Kay riding around in a girl gang on her bicycle, playing with a marching band, and jamming out in her bathrobe. The best part though? There's a didgeridoo breakdown mid-song. Yes, a didgeridoo. Check out the video for yourself below:
Visit Kay online
here
.