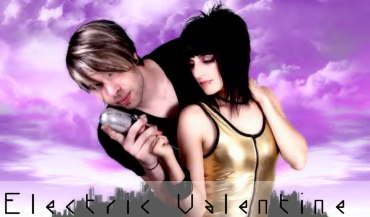 As the end of summer slowly but surely nears, there is one thing that is sure to keep your spirits high and your mind off the nearing school season and cold weather - hot new August album releases! And among this group of highly-anticipated late summer album releases is the long-awaited debut from California-based electro-pop duo
Electric Valentine
.
The album, called '
Automatic
,' comes out on Tuesday 8/18 - that's tomorrow - and it'll be sure to be chock-full of EV's signature electro-disco dance-pop and West Coast attitude! The CD was created, marketed, and will be released solely by Electric Valentine without the help of a major label, so you'll be able to nab the 12-track debut exclusively on the band's merchandise site, in select Hot Topic store, and through iTunes.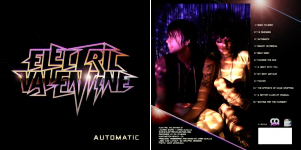 To support their choice to go d.i.y. with the release, the band stated this on their MySpace blog:
"We're especially proud of this album because we did everything on our own. We wrote and tracked everything at our CQ studios in Huntington Beach. Chris produced, recorded and mixed the whole record. We made our own marketing plan and booked our own tour to support it. It's pretty much the most DIY record that you will ever hear by a pop band. And we think it will hold up just fine."
Considering Electric Valentine's talent, electricity, and catchy dance tunes, I think it'll hold up just fine too.
To preview some of the tracks from Electric Valentine's upcoming album, 'Automatic,' and to learn more or purchase the album when it drops, visit the band's MySpace page
here
.