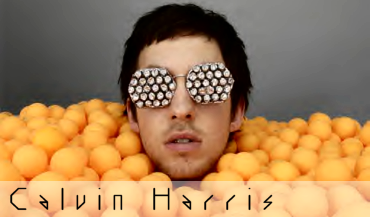 Calvin Harris
, who just dropped his second studio album
'Ready For The Weekend
' this month, is one of the biggest chart-topping electro stars these days. The electronic Scottish musician is known for his catchy, disco dance-pop and is one of the most in-demand electronic producers right now. His music is dancey, fresh, and very European!
Considering it's Friday, here is the latest video for Harris' second single off the new album, the titular "
Ready For The Weekend
," which is a fun dance-pop song that'll be sure to get you movin' and shakin'. Plus, both Calvin and the girls in the video are total eye candy! Enjoy - and I hope YOU are ready for the weekend!
Visit Calvin Harris' official Web site
here
or MySpace
here
. You can purchase 'Ready For The Weekend'
here
on Amazon or
here
on iTunes now.