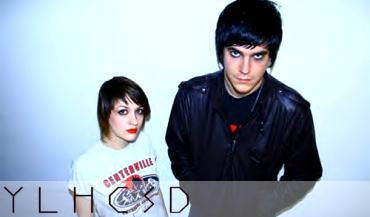 You Love Her Coz She's Dead - no, it's not the title to a zombie romance b-movie, but is instead the name of one of the coolest bands in electro. The girl/boy duo of YLHCSD make an electric pair, creating some killer electro jams since 2007 with influences ranging from indie, thrash, dance, and 8-bit. As further proof to their awesomeness, the UK-based and superhero-obsessed band is part of the French label Kitsune, which is the defining home to a plethora of some of the best in electro, new-wave, and indie music today.
The colorful nu-rave band is becoming well known in the UK club circuit for its edgy, darker synths mixed with happier, upbeat melodies and lightning quick beats, a fun and interesting combination to say the least. All in all, however, this is dance music and will get you onto your feet. And despite the occasional Crystal Castles comparison, this is one band that is totally unique in sound and vibe, so don't you dare write them off without a thorough listen. I promise you'll love them, and not 'cause they're dead!
Check them out on MySpace
here
. You can also visit their official Web site
here
!