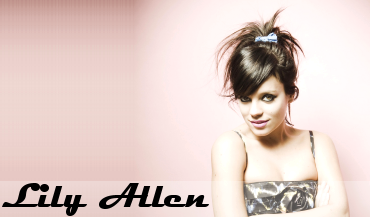 Just a few weeks ago, pop darling
Lily Allen
graced us with her trippy, fun music video for "Fuck You." Just this past week, though, Miss Allen dropped another music video for her even newer single "
22
!"
Featuring Lily in two forms - her luscious 22-year-old self and a future version of Lily as a worn and aging almost-30-something - the video takes place in a night-club bathroom where gaggles of young woman primp and preen themselves for men in the club just outside the doors. We see Lily through the looking glass as she goes back between the two ages, contemplating on how she has aged as well as the fate of the pretty young things surrounding her in the bathroom.
Featuring lyrics like, "'When she was 22/The future looked bright/ But she's nearly 30 now/ And she's out every night," it's a brilliant testament to the reality of the social pressure put on restless young women to not waste their youthful and "beautiful" days and to find a man to support them.
Check it out below!
Visit Lily Allen on MySpace
here
, or her official Web site
here
.