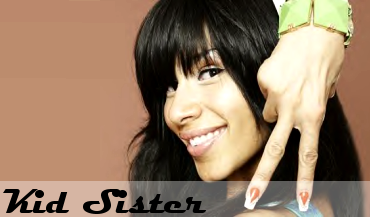 Get ready to blow up your speakers, 'cause
Kid Sister
has finally just released a new song off her long-awaited and finally (it seems) forthcoming album entitled '
Ultraviolet
.' The single, called "
Right Hand Hi
," is a blazin'-fun electro/hip-hop party song that'll be sure to get your booty shaking when you turn it up. This dancefloor soon-to-be hit is not available yet - hopefully it'll drop soon on iTunes - but for now you can hear it on her official MySpace page.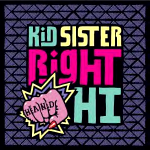 Kid Sister, who is most known for her smash club hit "Pro Nails" feat. Kanye West, is one of the sweetest and sassiest women in electro right now. With her urban early 90's day-glo style, fun electro/hip-hop grooves, and down-to-earth but sassy attitude, Kid Sister is a musical darling that is more than worth a listen.
There's been some moans and groans from fans regarding the release date of her debut album - previously titled 'Dream Date' - as it seems that the pending date has been on a roller-coaster ride of sorts since 2007. But finally it seems that 2009 is the year for Kid Sister's 'Ultraviolet,' which should include hits like "Pro Nails," "Control," and "Right Hand Hi," as it is slated to drop later this year. Well, for now anyway! Either way, this chick is worth the wait.
Visit Kid Sister's official MySpace
here
to listen to her latest single and check out her other fun jams.