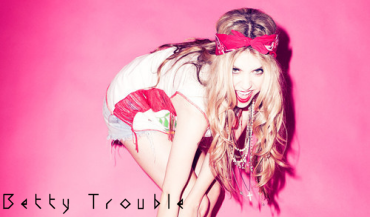 Channeling her inner Britney, LA dance-pop artist
Betty Trouble
is dirty and flirty as featured on French producer
Hardy Indiigo's
new single "
Dirty Blonde
." Atop a delicious throbbing beat, twinkling synths, and a 90's bubblegum pop melody, Trouble coos, "If you're gonna be the target, I'll be the gun!"
Hardy Indiigo recently worked with Madonna on the track "Superstar" for her MDNA album, and Betty Trouble has expressed that "Dirty Blonde" is her "ode to 80's Madonna," so the producer and singer seem to be a match made in heaven, especially on this upbeat dance track. Check it out below:
Visit Betty Trouble online
here
and Hardy Indiigo online
here
.