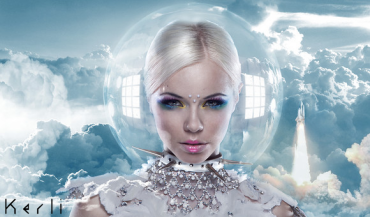 Much like her much-hyped (and rightly so) new single "
Zero Gravity
," bubble-goth princess
Kerli's
new music video for the throbbing techno-pop single is airy, big, and soaring. In the video (which I can only describe as part Katy Perry's E.T., part 2000's sci-fi film The Cell, part late 90's cyber-punk rave, and all Kerli) finds our electro-pop muse incubating in a chrysalis before being set free by her mythical sylph friends. Some gorgeous floating ensues, complete with white puffy clouds and flowing fabrics and some serious raver-couture. It's all very ethereal-industrial, much like the track itself. Check it out below:
Visit Kerli on the web
here
!