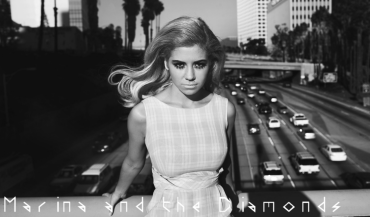 "The good are never easy, the easy never good, and love it never happens like you think it really should,"
Marina and the Diamonds
explains over an ethereal synth in the opening of her latest
'Electra Heart'
offering, "
Homewrecker
." The promotional track, which leaked online today from a download code widget off Marina's web site, is an early taste of the electronic dream-pop to come from the forthcoming sophomore album.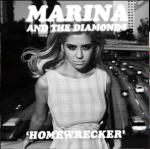 "Homewrecker" finds Marina in both familiar and new territory: Familiar in the sense that lyrically and vocally, Marina's trademark quirk, intellect and melody reign supreme; New in the sense that twinkling piano riffs have been replaced by twinkling synth-pop and electronic beats. The dreamy track is dramatic, clever, and speaks of the ultimate heartbreaking femme-fatale: quintessential Marina.
As the chorus kicks in over gurgling electro beats, Marina singing "They call me homewrecker, homewrecker, I broke a million hearts just for fun," in her signature melodic vocal delivery, it's clear that Marina is back in top form and this time, she's ready to dance the heartache away. So far, "Homewrecker" proves that 'Electra Heart' is set to be one of the most exciting releases this year. Listen below:
Marina and the Diamonds - Homewrecker
Visit Marina and the Diamonds online
here
.