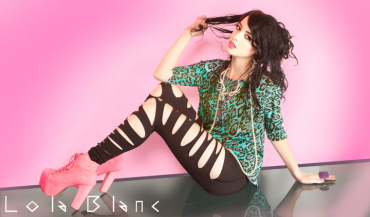 Rising electro-pop cutie
Lola Blanc
, just days off the release of her delicious first single ("You Like Me") is already treating fans and pop junkies alike with a brand new track! Well, okay, it's not a brand new track per se, but it is a cover that is - in my humble opinion - way better than the original! Check out Lola Blanc's "
Where Them Cowboys At
," an inspired girly version of the David Guetta hit single ("Where Dem Girls At"), which coyly features a clever cover-within-a-cover moment during the bridge of the track. (Yeah, take that, Inception!) Check out the new cover below:
Where Them Cowboys At - Lola Blanc
Visit Lola Blanc online
here
.