French electro-pop queen
Yelle
is gearing up to drop her new album
'Safari Disco Club'
later this spring, and after hearing the first track released from the record - "La Musique" - it is sure to be one fabulous electronic album. But if you're biting at the bit to hear more from her sophomore effort though, fret not!
The generous songstress recently dropped her second single from the album, the titular track
"Safari Disco Club,"
online.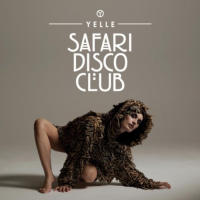 Listen below to the new blippy tribalectro pop tune and try not to get jungle fever!
Safari Disco Club by YELLE
'Safari Disco Club'
is due to drop March 14th internationally and March 29th in the US/Canada. You can download the track "
Safari Disco Club
" by visiting
Yelle
online
here
!