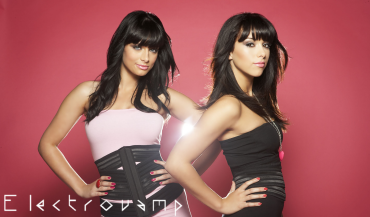 Electric Welsh dance-pop sister duo
Electrovamp
are back with a vengeance. To prove it, check out
"Hands Up"
below, the new hard-hitting, sexy dance track they recently debuted on
Electroqueer
. (Also, visit EQ to hear even another new track from Electrovamp!) Hopefully, 2011 will be the year the girls finally drop their long-awaited debut album, but if not, this track is more than enough to satiate our appetite.
Hands Up - Electrovamp via Electroqueer.com
Visit Electrovamp on MySpace
here
!