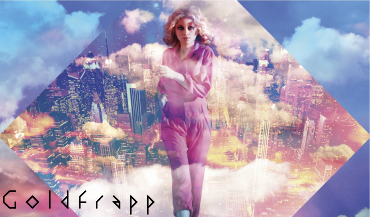 Goldfrapp
, which released their stellar 80's inspired electro-dance album
'Head First'
earlier in the year, just released the synth-tinged third single from the disc, called "
Believer
."
The new dancey new-wave track is candy-sweet, swirly, and melodic, making it a perfect roller-rink track, and the Jem and the Holograms-like outfits Alison sports in the "real life" performance video are to die for. View below!
You can listen to Goldfrapp on MySpace
here
.