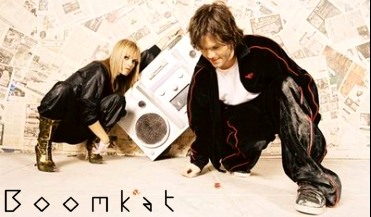 Meet
Boomkat
, the eclectic and stylish hiptronic duo/band consisting of singer/actress Taryn Manning and her brother Kellin Manning. They make catchy, clubby, unique electronica with influences ranging from dance, pop, hip-hop, ska, pop-rock, soul, and disco. You can hear the range of sounds by comparing their soulful single "Run Away" against the upbeat, club-driven sound of "So Talented," two songs which are both very different, yet very catchy and Boomkat in style.
You can check them out on MySpace
here
and purchase their new album, 'A Million Trillion Stars,' on
Amazon
and
iTunes
now!