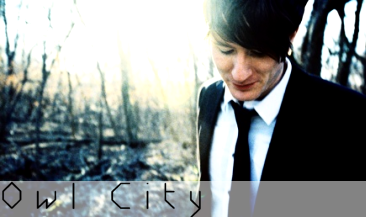 Can't get enough of chart-topper
Owl City
and his runaway electro-pop hit "Fireflies?" Well, fear not, electrocuties! Aside from embarking on a massive and sold out spring tour with our favorite electro-pop star LIGHTS this spring, Owl City is generoiusly satiating his fans' appetites with a delicious and dreamy deluxe edition of his hit album 'Ocean Eyes.'
Just released yesterday,
'Ocean Eyes: Deluxe Edition'
includes all of the songs from the regular album, including hit single "Fireflies" and "Hello Seattle," as well as a second disc chock full of new, un-released, remixes, and re-released songs! Disc two includes:
Hot Air Balloon
Butterfly Wings
Rugs From Me To You
Sunburn
Hello Seattle (Remix)
If My Heart Was A House
Strawberry Avalanche
You can purchase the new edition of the album in stores now, as well as on
Amazon
and
iTunes
. Visit Owl City on the web
here
.