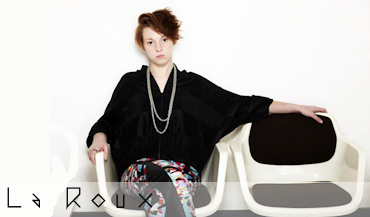 La Roux
, the U.K. synth-pop sensation consisting of songbird Elly Jackson and producer Ben Langmaid, has just released their latest music video in support of their shiny, mellow new single, "
I'm Not Your Toy
."
The upbeat new-wave song is chock-full of swirling melodies and 8-bit beats, which Jackson's airy voice smoothly coos over like a synth-pop pixie. The fashionable video, full of 80's edgy style and futuristic glamour, doesn't make much sense, but it sure is good to look at and in some strange way seems to fit nicely with the song.
Here it is below. Enjoy!
You can purchase the single "I'm Not Your Toy" when it comes out on September 28th, or purchase La Roux's debut album, 'La Roux,' on iTunes. Visit La Roux on MySpace
here
!