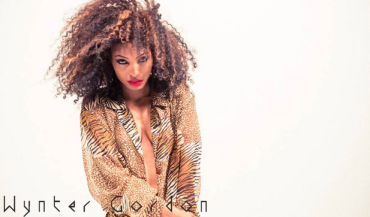 Electro club queen
Wynter Gordon
, perhaps best known for her throbbing dancefloor anthems "Dirty Talk" and "Still Getting Younger," recently released a stunning new EP called '
Doleo
.' The pain-themed 'Doleo' is the first of a free series of '
Human Condition
' EPs that Gordon will be handing out online this year, and (luckily for us) the release allows the previously pop-packaged songstress to explore her indie, artistic leanings and properly showcase her powerful pipes.
Off of 'Doleo' is "Stimela," the first single from her 'Human Condition' series and a truly incredible, powerful tribal-pop masterpiece with haunting, floaty vocals (including some chilling cries in Zulu), jungle beats, and emotional anti-apartheid-inspired lyrics. The video is just as sweeping as track itself, evocative and primal, with incredible African-inspired visuals and an animalistic sexuality that resonates with Gordon's raw warbling. Check it out below:
Visit Wynter Gordon online
here
.