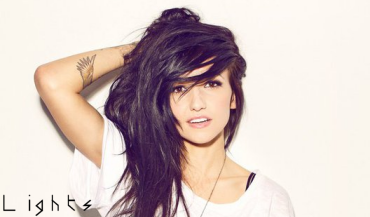 Canadian electro-pop cutie
Lights
has crafted a lush cover of Talk Talk's "
Living In Another World
," for the upcoming multi-artist tribute album '
Spirit of Talk Talk
.' Dreamy, smooth synths set a chilled-out vibe on this mellow track, Lights' lighter-than-air vocals floating above the haunting Darkstars' production. Take a listen below:
Visit Lights online
here
.