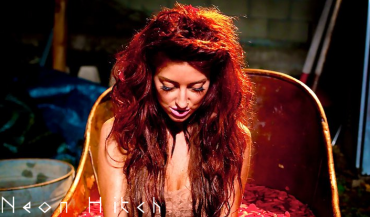 "She's prettier than I'll ever be, got yourself a beauty queen, but there's something I gotta say... she can love you good, but I can fuck you better!" claims reigning gypsy pop princess Neon Hitch on her bangin' new single "Fuck U Betta/Love U Betta." The Electrocutie favorite tells it like it is in her new track, the alleged lead single off her forthcoming long awaited debut 'Beg, Borrow, and Steal.' The single will be released in two versions: the original and dirty "Fuck U Betta" as well as the clean, radio-friendly "Love U Betta." The hard-throbbing dance-pop track is hyper fresh and undeniably sexy and addictive, proving that Neon Hitch just keeps getting betta and betta! Check it out below:
Love U Betta - Neon Hitch
Visit Neon Hitch online
here
!