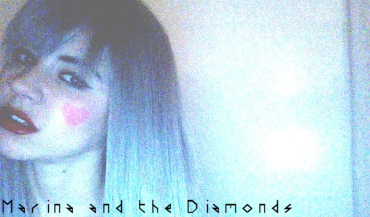 Part 3 of the hipster-epic
Marina and the Diamonds
Electra Heart saga has arrived, and it is as haunting as they come! "
The Archetypes
" is a short (literally, it's only a little over one minute) clip from the upcoming
'Electra Heart'
album set to debut in 2012 and features the bombshell posing psycho-glamorously in black and white. The lyrics are short, sweet, and powerful, both heartbreaking and hopeful all at once, and really hint to the theme and mood of the upcoming album. View it below:
Visit Marina on Tumblr right
here
for more Electra Heart intrigue.