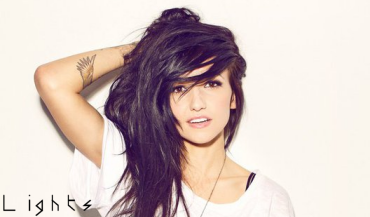 Canadian electro-pop star
Lights
is gearing up to release her just-announced sophomore album '
Siberia
' on October 4th! The new lead single "
Toes
" will also be out shortly on August 16th, which will give listeners an even better insight as to the direction in which Lights' new music has moved.
The tracklisting is as follows:
1. Siberia
2. Where the Fence is Low
3. Toes
4. Banner
5. Everybody Breaks a Glass
6. Heavy Rope
7. Timing is Everything
8. Peace Sign
9. Cactus in the Valley
10. Suspension
11. Flux and Flow
12. Fourth Dimension
13. And Counting …
14. Day One
Visit Lights online
here
and stay tuned for more information!