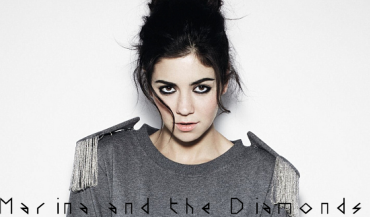 Part 2 of
Marina and the Diamonds'
new music video series has just dropped and it is explosive - literally! The new song, slated to be Marina's next single dropping on October 3rd (UK), is titled "
Radioactive
" and is a pulsating dance track that sees Marina venturing the farthest onto the dancefloor that we've seen yet. It's an exciting and exhilerating combination - the Welsh pop starlette's warbling soprano stylings melt brilliantly into the new track's throbbing Stargate-produced beats! You can check out the new video below:
Visit Marina and the Diamonds online
here
.