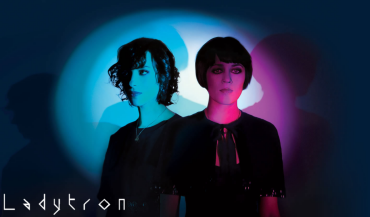 A few weeks ago
Ladytron
dropped the new video for their single "
White Elephant
," and while it buzzed under our radar for a while, we decided it's too good not to be posted, albeit a bit late! Here's the video for the atmospheric synth-pop track, featuring the band at an appropriately mysterious noir-inspired 40's masquerade - stunning! Check it out:
Also having made its way right under our nose is the second track to be released off the upcoming
'Gravity the Seducer'
album, out September 13th, called "
Ambulances
." The track is lush and way more orchestral than previous Ladytron releases, with an ethereal sound, breathy vocals, and cinematic synths, which indicates that 'Gravity the Seducer' is indeed going to be one incredible and unexpected LP from the electro-pop band. Listen to "Ambulances: below:
Ladytron - Ambulances
Visit Ladytron on the web
here!