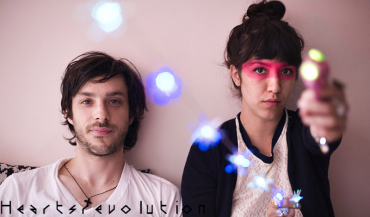 Heartsrevolution
is finally back with some bangin' new tracks a la their just dropped, and totally genius might I add,
'Are We Having Fun Yet?'
mixtape. The free 30-minute long EP is streaming now on Soundcloud where it can also be downloaded. Chock full of 9 brand new tracks, the mixtape sees a return to form for the experimental synth-punk band, featuring politically-fueled songs ranging from heavy electro-clash to melodic dance to beat driven hip-hop. Check it out below and don't forget to download it:
ARE WE HAVING FUN YET? MIXTAPE - Heartsrevolution
Visit Heartsrevolution online
here
.