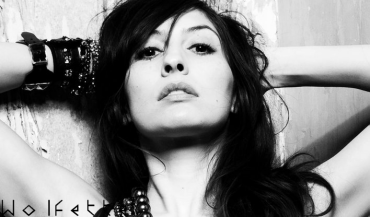 Dirty dancefloor beats, gritty electric guitar riffs, and thumping synths define the new-wave stylings of electro-pop newcomer
Wolfette
. Blending jagged-edged grunge with shiny dance-pop, London-based artist Wolfette emerges with her own brand of in-your-face electro-rock that is altogether infectious, any which way you look at it. If you like your synth-pop hard with an extra dose of badass and a heaping topping of powerful arena vocals, then join the wolf pack and check out some of Wolfette's attitude-fueled tracks below!
New tracks by Wolfette
Check out Wolfette on MySpace right
here
and stay tuned for more information.