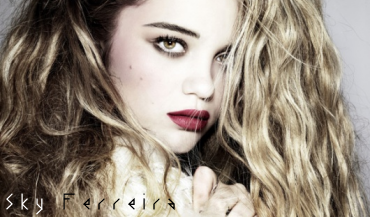 Sassy synth-pop siren
Sky Ferreira
has just released her highly-anticipated debut EP today, brattily entitled
'As If!'
And just as you can imagine, the EP is totally fun and totally worth the wait!
Chock full o' quirky electro-pop club bangers, sweeping youthful synth-ballads, and beepy, blippy 80's pop beats, 'As If!' shows the many sides of Sky, as well as her impressive vocal and emotional range.
Ranging from naughty, fun, upbeat dance-pop revolving around the joys of sex ("Sex Rules"), to uber cool blippy electro lampooning gossip-mongers and behind-you-back haters ("Haters Anonymous"), to Kylie-influenced fuck-you disco ("99 Tears"), each track is personal and relatable all at once. There's definitely something for everyone, especially if you prefer your electro-pop with a healthy dose of teenage attitude.
You can purchased 'As If!' on iTunes now. Visit Sky Ferreria online here.