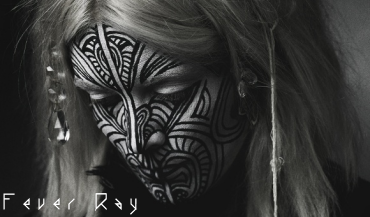 Menacing, haunting, distorted - if you prefer your dance music a little on the darker side, then you'll love
Fever Ray's
rattling new single, aptly titled "
The Wolf
." Fever Ray, the electro-goth project by The Knife's Karin Dreijer Andersson, is known for their slightly off-kilter electronica, and "The Wolf" is no different. Featuring some of the most ominously droning synths and urgent vocals you'll ever hear, alongside some melancholy howls, witchy chanting, and cult-like drumming, "The Wolf" beckons and frightens both at once, much like the beast itself.
Check out the track below:
The Wolf - Fever Ray
You can visit Fever Ray on the web
here
. "The Wolf" is available now on itunes off the new
'Red Riding Hood Original Motion Picture Soundtrack
' from the film.