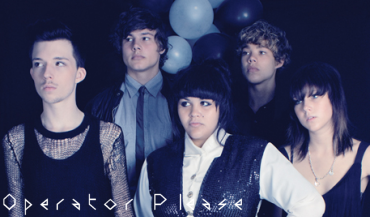 Australian new-wave group
Operator Please
is probably best known for their quirky 2006 indie hit "Just A Song About Ping Pong." But in 2010 the band released their hot electro-loaded sophomore album 'Gloves' and proved that they are more than just a quirky one-hit-wonder indie band.
Rife with hard 80's beats, drippy synths, and heavy-handed guitar riffs, '
Gloves
' is sheer new-rave heaven, filed somewhere between New Young Pony Club and the Ting Tings. One of the hottest and heaviest tracks off the record, "
Catapult
," recently got the music video treatment. Dark, glittery, and bathed in blue, check out Operator Please in "Catapult" below:
Visit Operator Please online
here
!