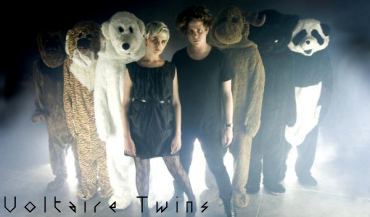 The
Voltaire Twins
are a boy/girl (brother and sister, no less) duo hailing from Australia who create some seriously dark, seriously smart new-wave. Featuring whizzy indie-pop melodies, frenzied beats, and 80's era basement synths, the Voltaire Twins create old-soul electro that is both thoughtful and energetic.
Over the summer, the band released their contagious
'Cabin Fever'
EP containing five delishly synthesized and super catchy tracks. Ranging from dark disco to upbeat synth-pop, you can purchase the 'Cabin Fever' EP on iTunes now.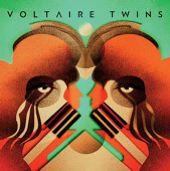 Also, you can check out the hit single "
D.I.L.
" below and hear for yourself how amazing this band is:
D.I.L, Voltaire Twins
Definitely check out the Voltaire Twins on MySpace
here
right now!