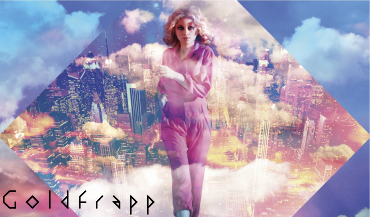 Shiny electronica-pop group
Goldfrapp
, who released their brilliant new-wave dance album
'Head First'
this year, just released a new track called "
We Radiate
." In the same sweet synthy style of their recent 80's-tinged album, "We Radiate" is a sparkling, fizzy synth-pop song that is both melodically soothing and infectiously catchy. In other words: Goldfrapp at its radiating best.
Hear the track below:
Goldfrapp - We Radiate
Visit Goldfrapp on MySpace
here
.