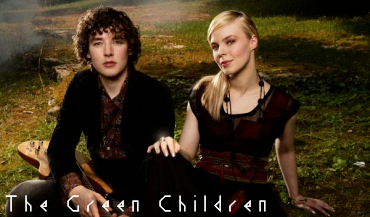 Balanced delicately on the threshold between dizzy dance pop and diverse, experimental world music stands
The Green Children
, an international electronic fantasy pop band consisting of gorgeous Norwegian songstress Milla Sunde and adorable English producer/musician Marlow Bevan.
The charming storybook duo create fantastical electro-pop that blends genres and combines cultural folklore and fairytales with ethereal lyrics and ambient synths, earthy world music influences, shiny electronic production, and catchy pop to create unique musical soundscapes that are not only enchanting, but entirely like nothing you have ever heard before.
On October 12th, the band released '
Encounter
,' their first proper full-length album to critical acclaim. Featuring twelve distinct songs, each with unique themes and production, the album is truly a journey between upbeat dance tracks, thoughtful pop songs, and powerful ballads.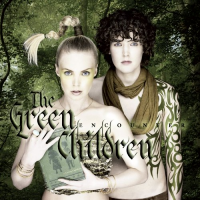 Below you can view the captivating and cinematic video for "
Dragons
," which is the group's bewitching lead single off the album and my personal favorite. Featuring a haunting melody, catchy lyrics, and spellbinding synths, "Dragons" is sure to capture you.
Be sure to visit The Green Children on MySpace
here
and on the web
here
to learn more about the band and to purchase 'Encounter.'