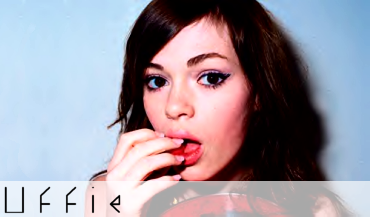 Hot off her finally released, long-awaited debut album,
'Sex Dreams & Denim Jeans,'
here is "
ADD SUV
,"
Uffie
's dancefloor-ready, bass-thumping single. Featuring Uffie's cool robotic vocals set over a heavy, retro bass and slow-jamming, urban synths, it might not be a club-banger - we'll save that for the remixes a-plenty - but it is perfect for nodding and grooving to when in your car. Go figure.
Check out the equaly car-centric video below, featuring the amazing Pharrell Williams.
Be sure to purchase
Uffie
's debut album
'Sex Dreams & Denim Jeans'
on
Amazon
now and visit her on
MySpace
, too! It's a great album full of hot dance tracks, cool synth-pop, and fiesty electro-rap.