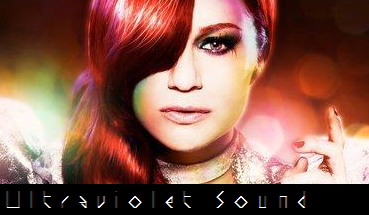 Ultraviolet Sound
, one of my favorite bands hailing from the West Coast, is known for their colorful dance-floor stomping electro and techno-pop. The group, fronted by the fashionable and firey red-head Sarah Hudson, creates some of the most dizzyingly loud, throbbing club pop, with influences ranging from freestyle, hip-hop, electro, dance, techno, and new-wave.
Currently, the group is hard at work in the studio polishing their upcoming album, which is sure to be one hell of a club-bangin' record. Point in case: Scope the just-released-today new single, "
Suck My Kiss
," that the band just dropped on their MySpace page
here
.
"
Suck My Kiss
" is a sexy soon-to-be club hit, with its radio-ready pop attitude, lusty lyrics, and pulsating house beats swirled around some smooth disco synths for good measure.
While you're at it, make sure to check out their other tracks, especially the preview songs that will be on the upcoming album and their super cool dubstep cover of The Beatle's "
Strawberry Fields
."
Make sure to keep an eye (and an ear!) on this electro group on their MySpace page
here
and web site
here
.