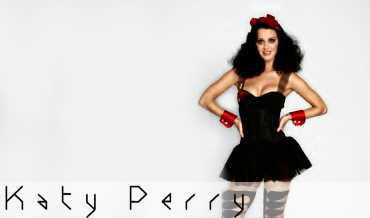 Katy Perry's
back everyone - and she's back big! The pop star is decidely going the more dance route for her as-of-yet untitled sophomore album, due out this summer, which is music to my ears!
Today the singer debuted her brand new, sunny summer dance-anthem (due out May 25th) "
California Gurls
," a cheeky response to the Jay-Z/Alicia Keys New York anthem. The song is fresh, fun, and unabashedly perfect for partying and summertime romps. The single features whirly electronic swooshes, a steady influx of cheery roller-disco synths, and a happy 90's dance beat that's sure to get you dancing in your daisy dukes!
Check it out now at
KatyPerry.com
!