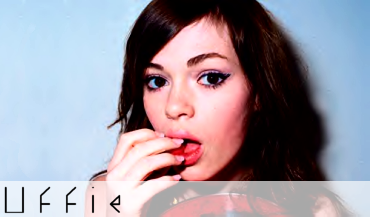 Poised to finally release her debut album,
'Sex Dreams and Denim Jeans,'
Parisian electro-rap artist
Uffie
has two new (well, one brand new, one only relatively new) thumpy tracks up on her MySpace.
Here's the bratty "
MCs Can Kiss
" and the old-school style electro-rap track "
A.D.D. S.U.V.
" featuring Pharrell Williams below.
MCs Can Kiss (Original) Uffie
ADD SUV ft. Pharrel Williams
Check out
Uffie
on MySpace
here
and cop her debut album later this month/next month.