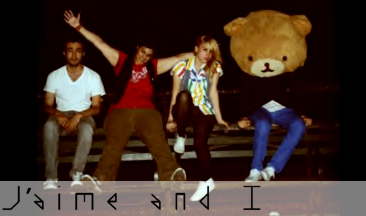 One of my favorite indie bands,
J'aime & I
, is holding a contest to support the upcoming release of their debut EP,
'Inexperienced Youth
!' You can win a stellar prize package from this adorable dance-punk group. Details below:
ENTER TO WIN A PRIZE PACKAGE INCLUDING: 'INEXPERIENCED YOUTH EP,' T SHIRT, ZINE, AND POSTER!!!
ENTER A CHANCE TO WIN ALL OF THE ABOVE BY CREATING + SUBMITTING A STELLAR HEADER BANNER, EXPRESSING YOUR VISION OF THE BAND, FOR OUR BLOG. YEAH!
RULES:
-BANNER HAVE A WIDTH OF 750 PX, LENGTH UP TO YOU!
-SUBMISSIONS MUST BE RECEIVED BY FEBRUARY 14
-PHOTOS OF BAND CAN BE USED FROM OUR FACEBOOK ALBUM
-SUBMIT YOUR WORK TO: info@jaimeandi.com
CHECK OUT A PREVIEW OF THE 'INEXPERIENCED YOUTH' ZINE COVER BY ARTIST SUA YOO:
http://www.artic.edu/~syoo7/
Good luck, guys!