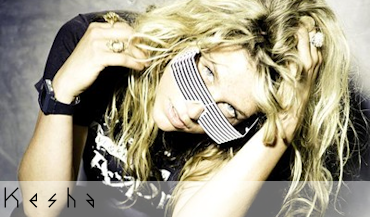 Happy New Year, electrocuties! And with a new year comes... brand new music, of course!
Today electro pop-tart
Kesha
(Ke$ha) dropped her highly anticipated debut album '
Animal
.' Kesha is known for her mega-radio smash "Tik Tok" and comes packing on the new album with a debut chock full of trashy/flashy electro-pop party hits, including "Your Love Is My Drug" and "Kiss N Tell!" (Think Katy Perry meets 3OH!3 meets The Millionaires, as far as sound and style goes.)
Check Kesha out on MySpace
here
. You can purchase the brand new album on iTunes
here
.