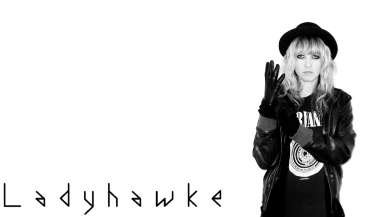 New Zealand-based electro-rock artist
Ladyhawke
is known for her unique 70's/80's inspired new-wave fantasy synth-rock songs and edgy, androgynous style. Her self-titled debut album has been out for a while now, and was just re-released a few weeks ago with some delicious added tracks, including acoustic performances.
Here is the 80's influenced and totally cheese-tastic recently released music video for her latest fantastical, brooding synth-rock single, "
Magic
," which you can download now on iTunes.
Don't hesitate to check out this amazing artist, Ladyhawke, on MySpace
here
! You can purchase her re-released debut album on
Amazon
and
iTunes
.